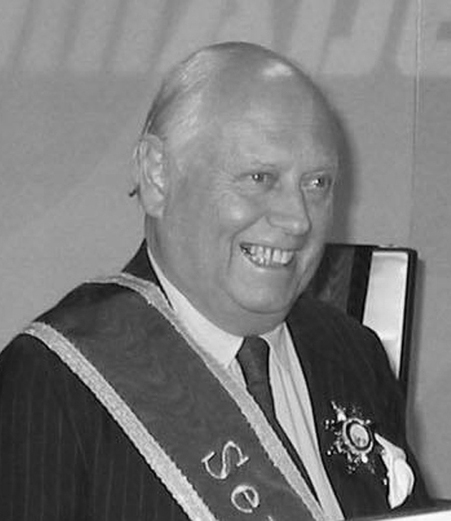 With great sadness we received the news of the passing of our esteemed patron S.E. Max Turnauer. On November 7th, 2020, at the age of 90, a person who shaped beyond the borders of Austria was called home to eternity with the consolations of the Holy Church.
We lose in S.E. Max Turnauer a person who has been committed to Christian values ​​and a pro-European attitude throughout his life. Right up until the end he was interested in the economic development of his company, family, friends and politics. S.E. Max Turnauer was also the ambassador of the Sovereign Knight of Malta in the Principality of Liechtenstein and its permanent observer at UNIDO, Knight of the Order of the Golden Fleece, Knight of Honor of the Order of St. George, Honorary Senator of IMATEC University, Honorary Citizen of the Heldenberg community and bearer of numerous domestic and international foreign decorations.
S.E. Max Turnauer, born on February 17, 1931, came from a Prague industrial family who, after being expelled and expropriated after World War II, were able to build one of the most important Austrian industrial enterprises. The industrial empire comprised around 40 plants at home and abroad, whose successor companies still occupy an important position in the Austrian industrial landscape. Until recently he was also Honorary President of Constantia Industries AG, which is owned by his son Stanislaus.
As a patron of the UEHMG, S.E. Max Turnauer made his Wetzdorf Castle available to the UEHMG for many years as the seat of the association – we look back with great gratitude on this opportunity of pride.
The UEHMG will keep an honorable memory of its deceased patron in gratitude and memory.