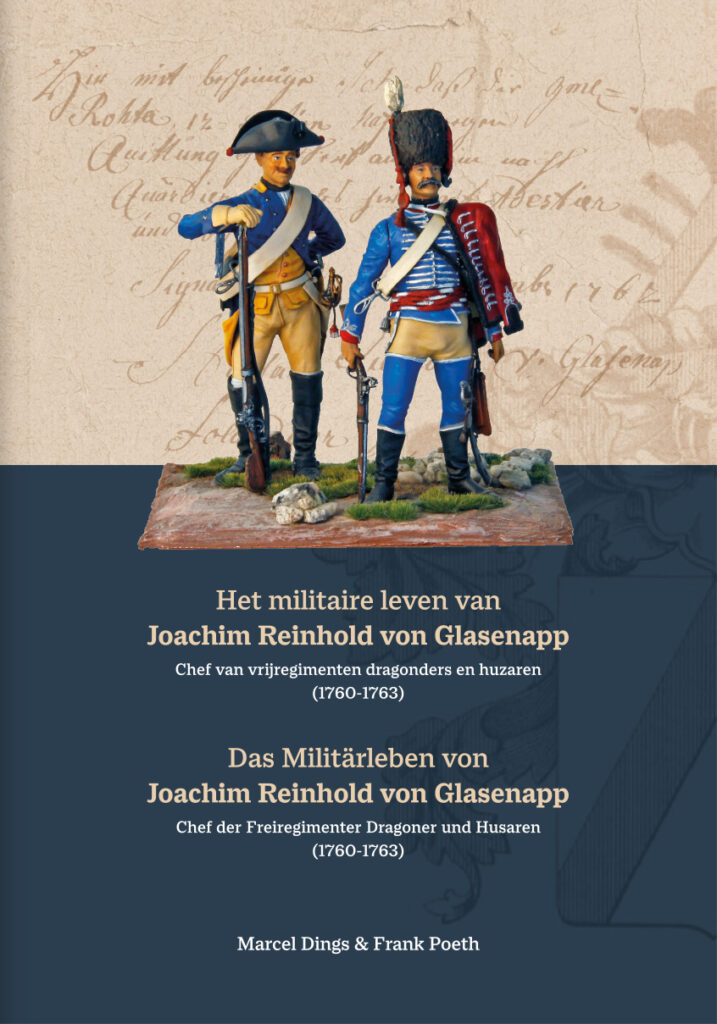 This book deals with the military career of Joachim Reinhold von Glasenapp, Lord of Tegelen Castle. It shows that he rose to the rank of lieutenant colonel in the service of several armies of the Ancient Regime. For three years he also led his own regiments of hussars and dragoons. The book explains where his military career took him, what wars he fought in and what this ultimately brought him. The book is illustrated with 157 beautiful pictures of the uniforms and with maps showing how his regiments roamed Germany over several years.
And all against the background of the various wars in which he fought and the general development of warfare and light cavalry in the eighteenth century. At the end, today's re-enactment regiment Frei-Husaren von Glasenapp is discussed, on the occasion of whose 25th anniversary (1996-2021) this book was published.
The book was presented on October 23, 2021 in the Schützen-Museum in Steyl (Tegelen), the Netherlands.
Authors: Drs. Marcel Dings, Oberst iTR Frank Poeth
224 pages, German and Dutch, 157 pictures and photos, Hardcover
Costs: 32,00 Euro (shipping costs included)
Orders to: frankpoeth@home.nl